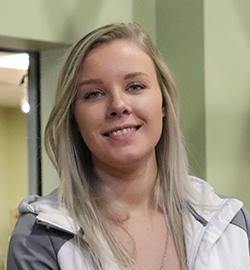 We are pleased to introduce our new Educator Coordinator for the SAGE Center, Raeanne Slaght!
Raeanne was born and raised in Culver, Oregon and recently moved to Echo. She grew up raising livestock and was heavily involved in 4-H and FFA. She graduated in 2019 from Oregon State University with a bachelor's degree in Agricultural Sciences with minors in Soils, Crops, and Business. Raeanne is currently pursuing her master's degree in Soil Fertility from South Dakota State University.
She shares, "I'm most excited about working with the younger generations and sharing my passion about agriculture with them. I am also looking forward to building strong connections within the community and helping to get the word out about the SAGE Center."
Raeanne Slaght began her new position on December 2.