With your $5 SAGE Center admission, you'll get a free movie, popcorn, and bottled water! This month's movie will be Jungle Cruise.
Based on Disneyland's theme park ride where a small riverboat takes a group of travelers through a jungle filled with dangerous animals and reptiles but with a supernatural element.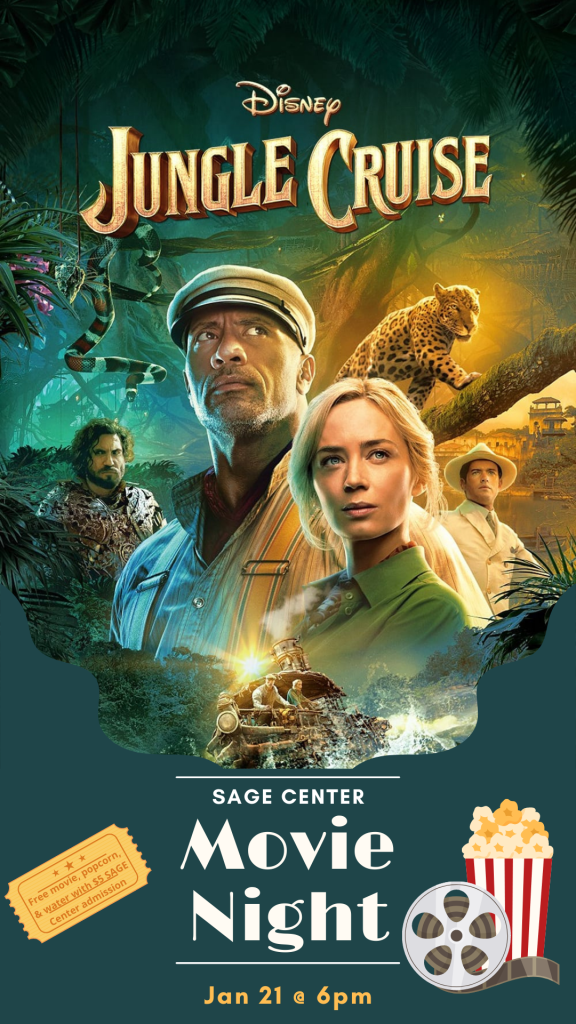 Children under 5 are free!