Cultivating Learning in Science, Technology, Engineering, Arts, and Math (STEAM)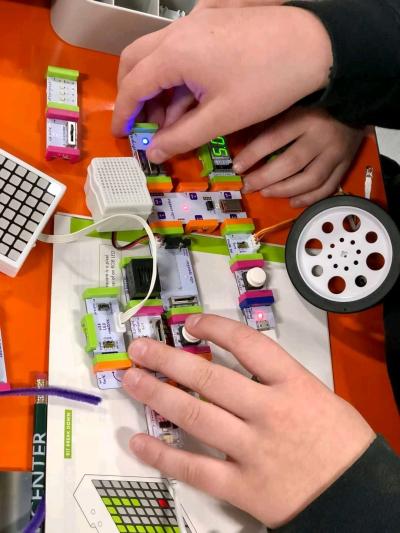 The AWS Think Big Space is an innovative classroom which serves as an "educational incubator" utilizing cloud computing, AWS technology, and Amazon's Leadership Principles. Students and teachers are encouraged to "Think Big" as they explore cloud computing to solve problems using creativity and imagination.
Customized to each unique location, the AWS Think Big Space is an integrated environment where everything from the furniture, technology, and curriculum work together to support interactive hands-on learning. The space prioritizes personalized learning to engage students of all ages, interests, and abilities.
The AWS Think Big Space at the SAGE Center opened in 2021.