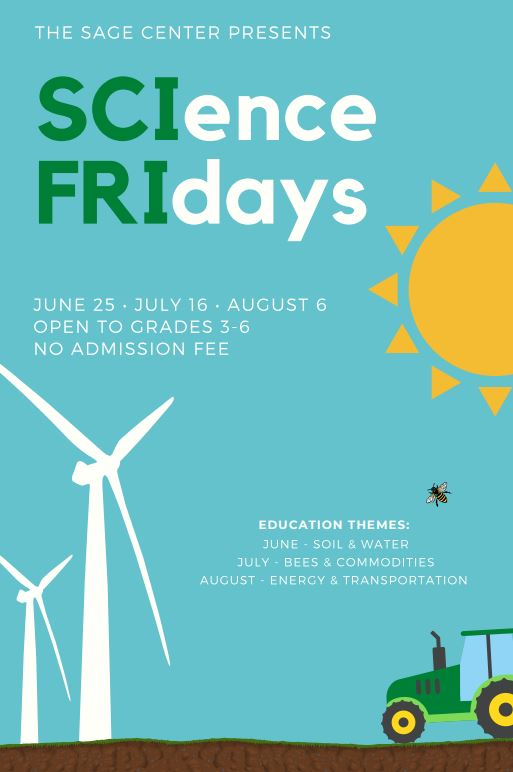 The SAGE Center is thrilled to host SCIence FRIday (SCI FRI) events throughout the summer months of 2021. Students will be engaged in Science, Technology, Engineering, Art, and Mathematics (STEAM) based learning and receive lessons and hands-on activities to learn about many exciting topics. We have three main themes for the summer:
Water & Soil in the Columbia Basin 
Bees & Commodities 
Energy & Transportation 
Each SCI FRI day camp will be from 8:00 am to 5:00 pm with lunch provided. Students will receive a lesson based on the topic of the day, create projects, and hear from local employers in industries including agriculture, manufacturing, beekeeping, energy, and more! We are thrilled to have students and visitors back at the SAGE Center and look forward to hosting these day camps!